Top quality restoration of film
The Old Gun (Robert Enrico, 1975)
The Swing (Percy Adlon, 1983)
The Blue Light (Leni Riefenstahl, 1932)
Berlinale 2018
Feb 18th

Retrospective
Weimar Cinema
- revisited
Bagdad Café (Percy Adlon, 1987)
Puppet Ballet (A. Shiryaev, 1905)
Fitzcarraldo (Werner Herzog, 1982)
The Dark Road (F.W. Murnau, 1921)
The Adventures of Pinocchio (Steve Barron, 1996)
The Merchant of Venice (Orson Welles, 1969)
Out of Rosenheim (Percy Adlon, 1987)
Metropolis (Fritz Lang, 1927)
Lola (R.W. Fassbinder, 1981)
Heart of Glass (Werner Herzog, 1976)
The Handmaid's Tale (Volker Schlöndorff, 1990)
The Bridge (Bernhard Wicki, 1959)
Zuckerbaby (Percy Adlon, 1985)
Top quality restoration of film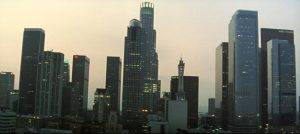 We are your experienced and innovative partner in restoration of films for archive backup and long-term archiving as well as for the high-resolution distribution of your commercial film treasures in HD and UHD, in 2K and 4K.
State-of-the-art technology and real film expertese combined result in magnificent re-launches of great cinematic art.
ProfProduction_0218_Thomas Bakels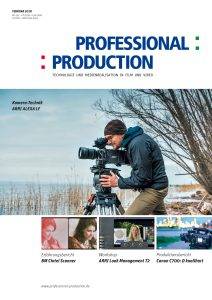 Outstanding restoration works such as METROPOLIS (Fritz Lang, 1927), CITIZEN KANE (Orson Welles, 1940), FITZCARRALDO (Werner Herzog, 1982); THE TIN DRUM (Volker Schlöndorff), BAGDAD CAFÉ (Percy Adlon, 1986), THE DARK ROAD (F.W.Murnau, 1921) and THE BLUE LIGHT (Leni Riefenstahl, 1930) were brought to their original beauty and modern cinema screens through our work.

So-called 'lost films' such as THE WIFE OF PHARAOH (Ernst Lubitsch, 1921) have been recovered and restored in recent years and with the reconstruction of film historians and the expert advice of film scholars in an authentic tradition that finds international attention.
Kristin Thompson/David Bordwell: "And what a restoration it is! The Munich Film Museum's team has created one of the most beautiful editions of a silent film I've ever seen."
Link to K. Thompson D. Bordwell – "The Dark Road"
2K / 4K / UHD / HD / DCP / LTO / Streaming
We accompany you from the original film element to your master.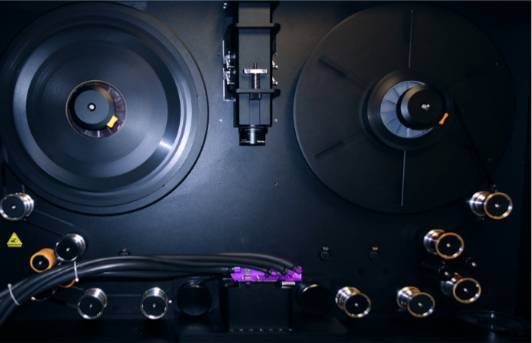 We scan films from 35mm and 16mm elements, positive and negative, triacetate film, polyester film and also nitrate film.
We digitize your sound elements, perfo-magnetic tapes and optical sound, DA88 and DAT and put in sync with your film.
We assist you with your subtitling, create your cinema DCPs and master your HD/UHD deliveries.
We lay off your production data to LTO data tapes in the open-source LTFS format for optimal long-term backup of the digital source and master data.